Happy new year! We're back, this Tuesday from 6pm, and we're looking forward to spring!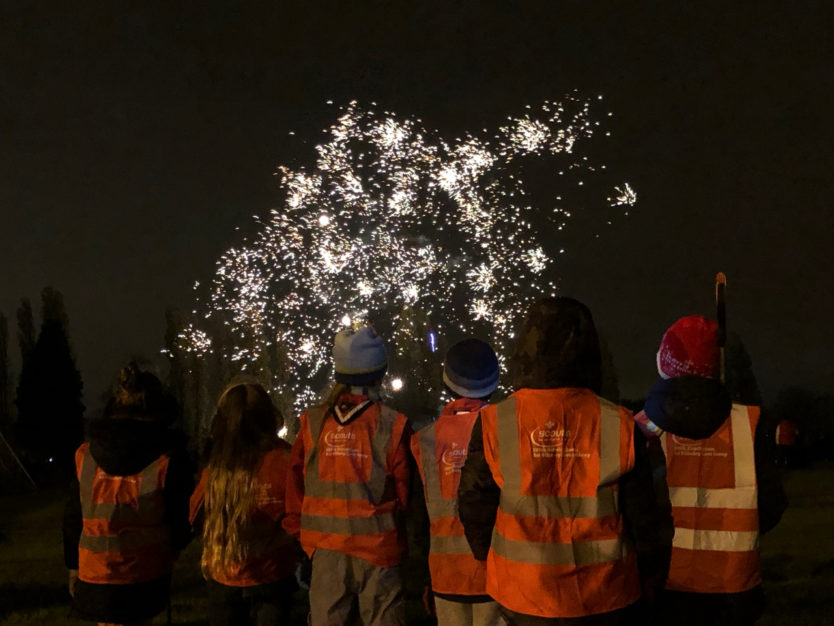 The new year is here and we're really excited about our plans for it. We hope you've had a great break and are ready to get stuck back in!
Online Payments
Don't forget that we are no longer accepting cash payments, and our membership subscription fee is now payable on a monthly basis via standing order. Payments for camps, events and activities is now handled directly through OSM and GoCardless – thank you to those of you who have set this up already.
We've also now got a card reader, so you can pay any outstanding Census instalments by credit or debit card. If you need any information on how to get this all set up, please come and speak with us on Tuesday.
New session times for Beavers
If you've got young people in Beavers, then please don't forget that we'll be starting our Beavers meetings an hour later than last year, as a temporary measure, until the Easter break.
We need your help now, more than ever. Please make sure you've taken a look at the Parent Portal to see what weeks we need help at. You can do this by clicking on your child's name, selecting Programme from the menu, and then, on weeks where you can help, click on the "I can help" button: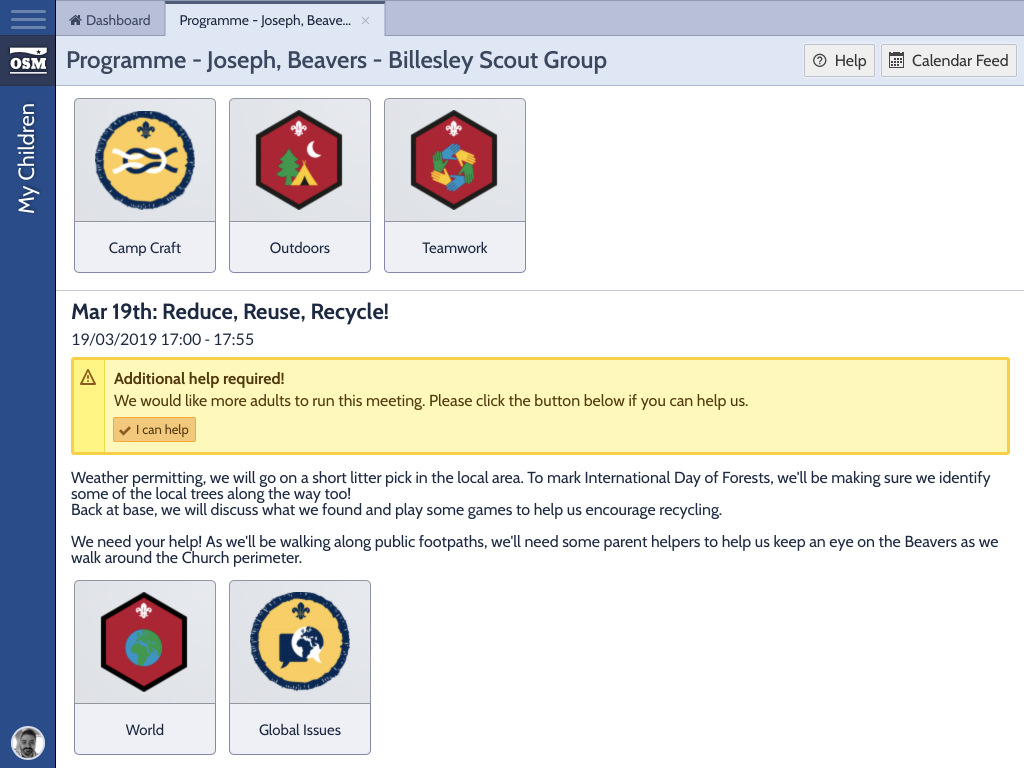 If you've told us you can help, you'll get a reminder email on Monday letting you know what we need you to help with. For the first few weeks, this will just be helping us get the Beavers settled into the new routine, reading a story and providing us with another set of eyes.
Thought about volunteering?
Beyond being a parent helper, we have plenty of opportunities for people that would like to help out a bit more. We provide a fully formed programme, and all you will need to do is help us deliver it.
If you'd like to find out about becoming an Occasional Helper, a Section Assistant or an Assistant Section Leader, we'll be holding a few four-week challenges over the course of the next few months.