Effective Tuesday 17 March 2020 until further notice, all Group meetings, camps, events and activities are suspended.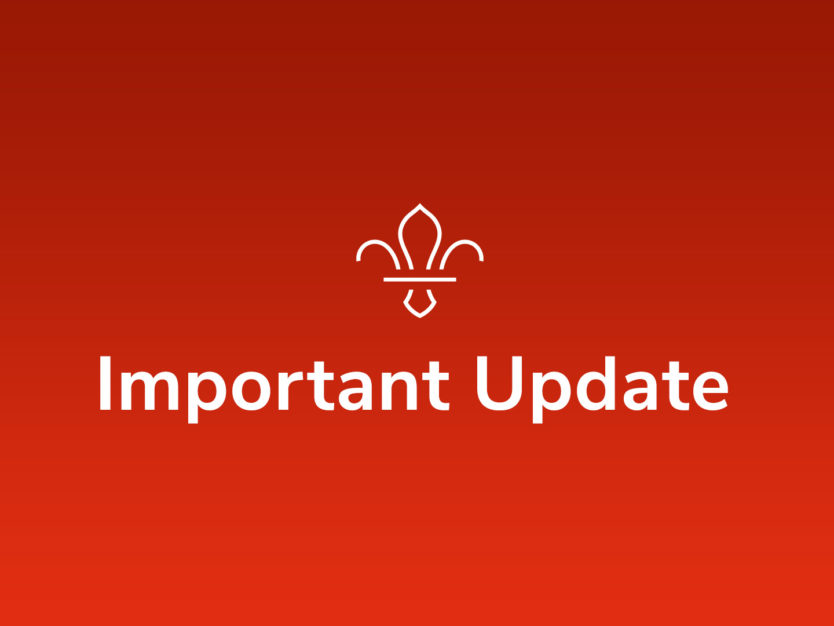 As previously communicated with you, we advised you that we would be following guidance issued by The Scouts and HM Government.
In light of today's guidance from the Prime Minister, that everyone in the UK should now avoid non-essential travel and contact with others, all face-to-face Scout meetings, activities and events have been suspended by The Scout Association from Tuesday, 17 March 2020, until further notice.
The suspension applies to all members – young people and adults.
For those who are attending EuroJam, the organisers in Poland have shared this update and continue to add to their frequently asked questions on the changing situation here. We advise those members to continue to monitor these updates.
In addition to this, our AGM, which was scheduled for Tuesday 31 March 2020 has now been postponed. We will communicate the new date to all members in due course.
We will be in regular contact with all of our members, and will post updates on all channels and via email as soon as we receive it. Scouts have created a page at scouts.org.uk/coronavirus which will be updated from tomorrow.
Thank you for your continued support.