Temporary Suspension by Birmingham Scout County
Regrettably, due to local restrictions imposed in Birmingham, we're once again temporarily suspending all activities.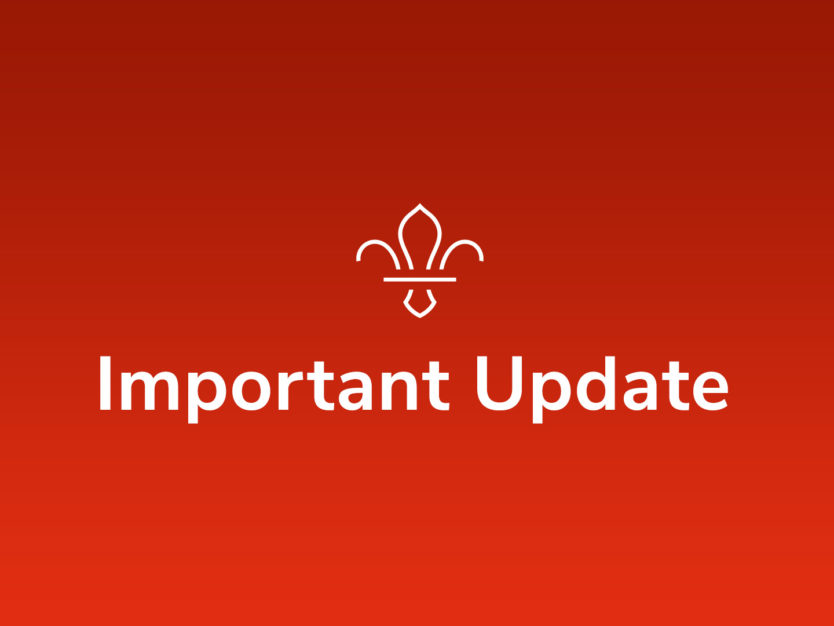 Following the national decision by the Government, the National Youth Agency and Scouts to classify Scouts as an essential youth service, thus making it exempt from the "rule of 6" restrictions, we were disappointed to learn today that a temporary suspension has been put in place by Birmingham Scout County.
Unfortunately this means that, due to the additional restrictions being placed upon the Birmingham, Solihull and Sandwell areas in respect of Covid-19, Birmingham Scout County has made the decision to move Birmingham and Solihull Counties and a number of Districts within West Mercia County back to the Red readiness level.
Due to the decision, we again find ourselves in a position where no face-to-face Scouting activities, meetings or residential activities can take place. We have been assured that the decision to change the county's readiness level was not taken lightly. The safety of our members and adult volunteers is always at the forefront of our guidance, and we hope that by playing our part in helping to reduce the infection rate in the area, we will be able to restart our activities in the coming weeks.
We will post updates as soon as we can with information on when we will be restarting our sessions, and once again thank you all for your continued support.