It's been a long time since we've camped, but we finally got out and stayed as a group at Alfrey!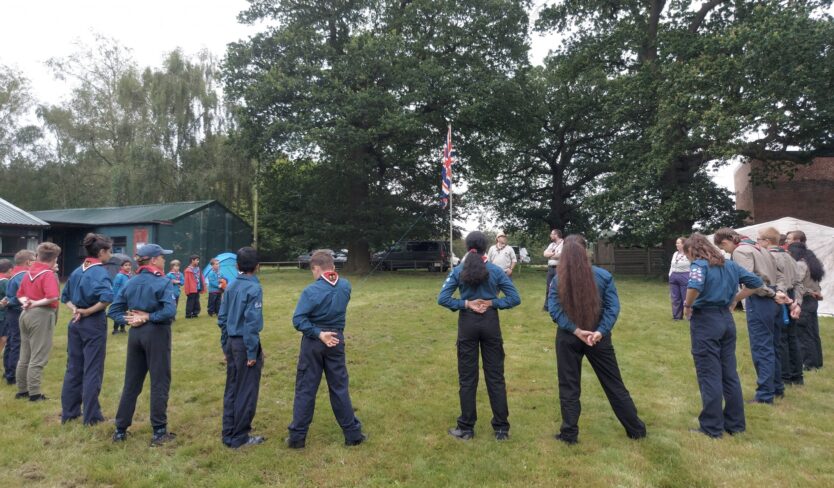 After nearly 18 months out not meeting face to face, our first Group camp together was at Alfrey Activity Centre, in Broadwater near Coventry.
Finally, we had our first camp in ages and have all been looking forwards to this weekend for a long time. The first night we all chipped in to put up our tents, unpack our bags and prepare to settle down by the campfire to have some s'mores and a hot chocolate.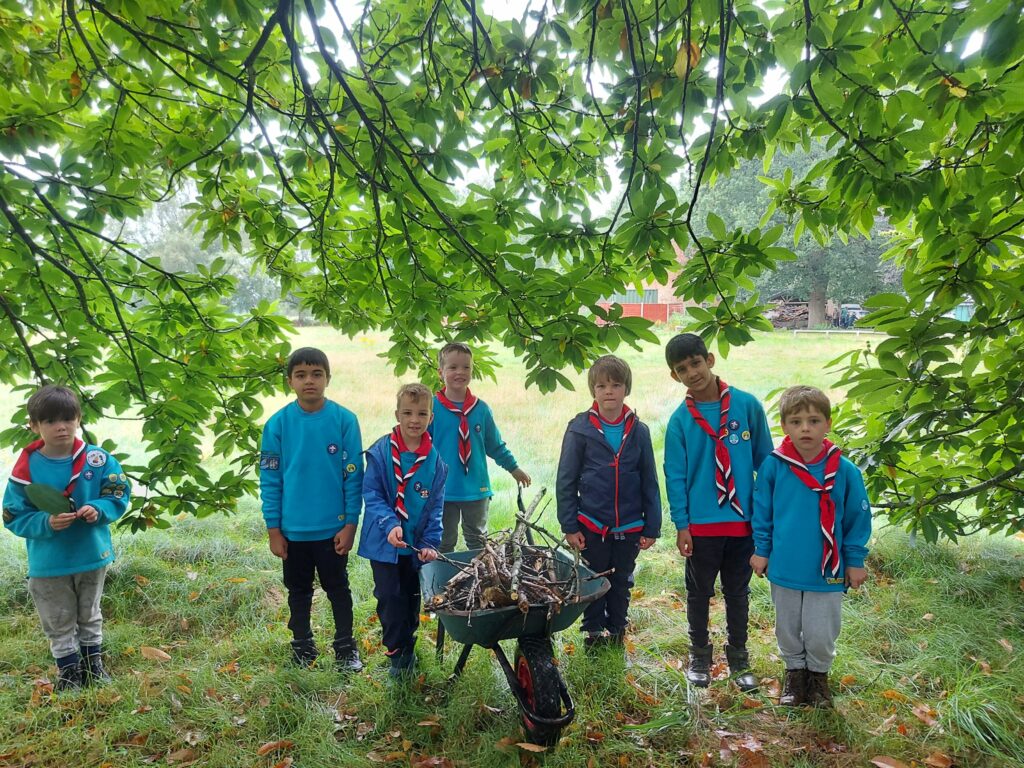 We were all woken by the sounds of rain pattering on our tents, but that did not stop us from going about our day with fun-filled activities.
Now was the time for our opening ceremony and flag break, and there was a nice surprise as we invested our latest Leader to our ranks – Hathi – who did her promise in British Sign Language along with the help of one of our Beavers.
During the day there were loads to do. Beavers got involved with soft archery and raced each other in the Crest run (4 little carts going downhill). There was lots of fun with the Cubs in competition with each other doing archery and learning how to build a tarp shelter bivouac style. Our Scouts gained great knowledge from Sparks with axe and knife skills and learn how to purify water. After chopping lots of timber for the embers ready for backwoods cooking, we all rolled up our sleeves to make our version of pitta bread pizzas.
All sections were busy throughout the day, taking in turns helping out collecting firewood from the pallet stores ready for the campfire in the evening before the incoming summer storm – which did finally come over us at two in the morning. Leaders were awake while the storm passed to keep a watchful eye over the young people – thankfully they were all brave and slept right through the night.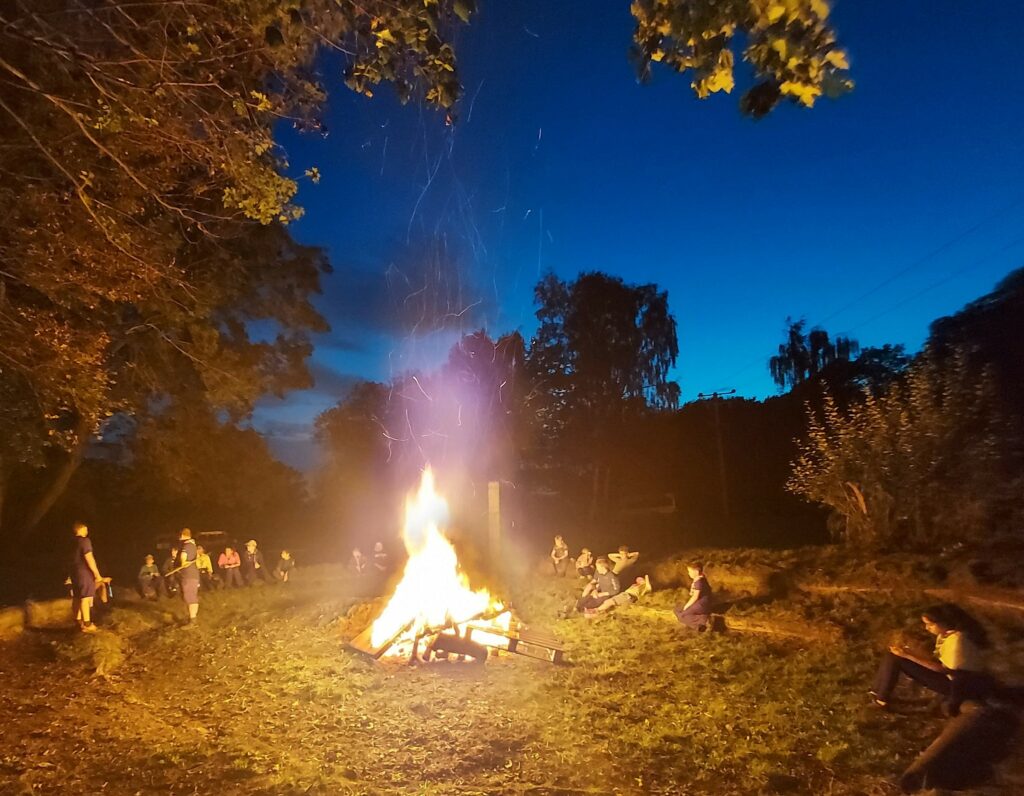 We all had lots of fun and learned loads of new things however the weekend just went too fast! It was time to go home to our adults… and back to school again!! Now onwards and upwards to the next camp.