Getting stuck in and learning skills for life
Cubs gives 5¾ to 8 year-olds the opportunity to meet new friends and try new experiences, indoors and outdoors
Cubs is all about having fun, making friends, going on adventures, and learning new things - even when you don't think you are. Being part of the Pack gives our Cubs the opportunity to spend time in the great outdoors, develop skills in new areas, and learn to help others at home and in the community.
Most importantly, Cubs is where we start to help our youth members feel confident and build resilience. By the time they leave the Pack, we make sure that every Cub knows what integrity means, that they can show initiative, and that they are always ready to do their best and try new things.
Meet Bagheera, Baloo and Kaa
Paul, Anthony and Andrew lead our Cub Pack and deliver our amazing programme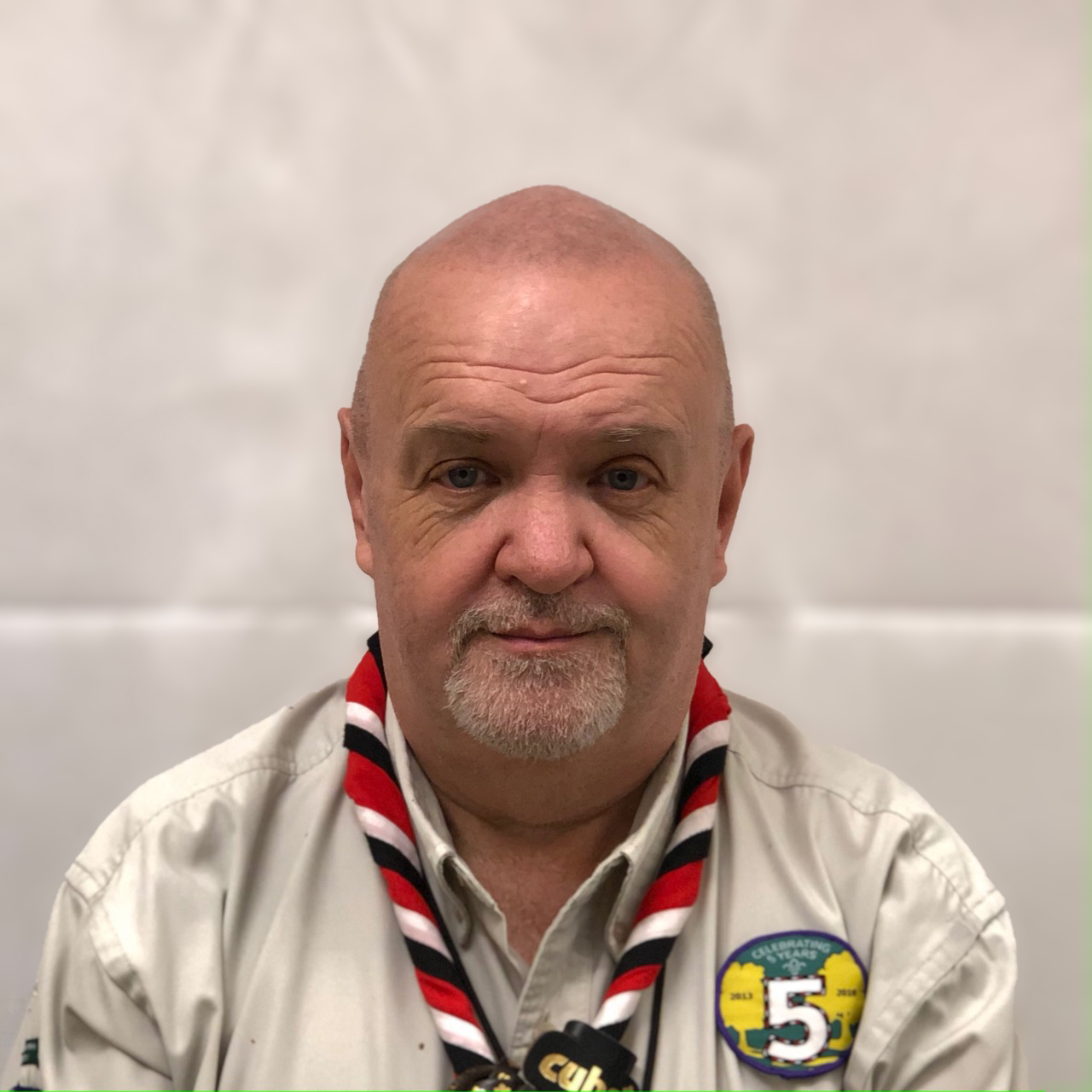 Bagheera, also known as Paul, is our Cub Scout Leader, and keeps a watchful eye over all our Cubs.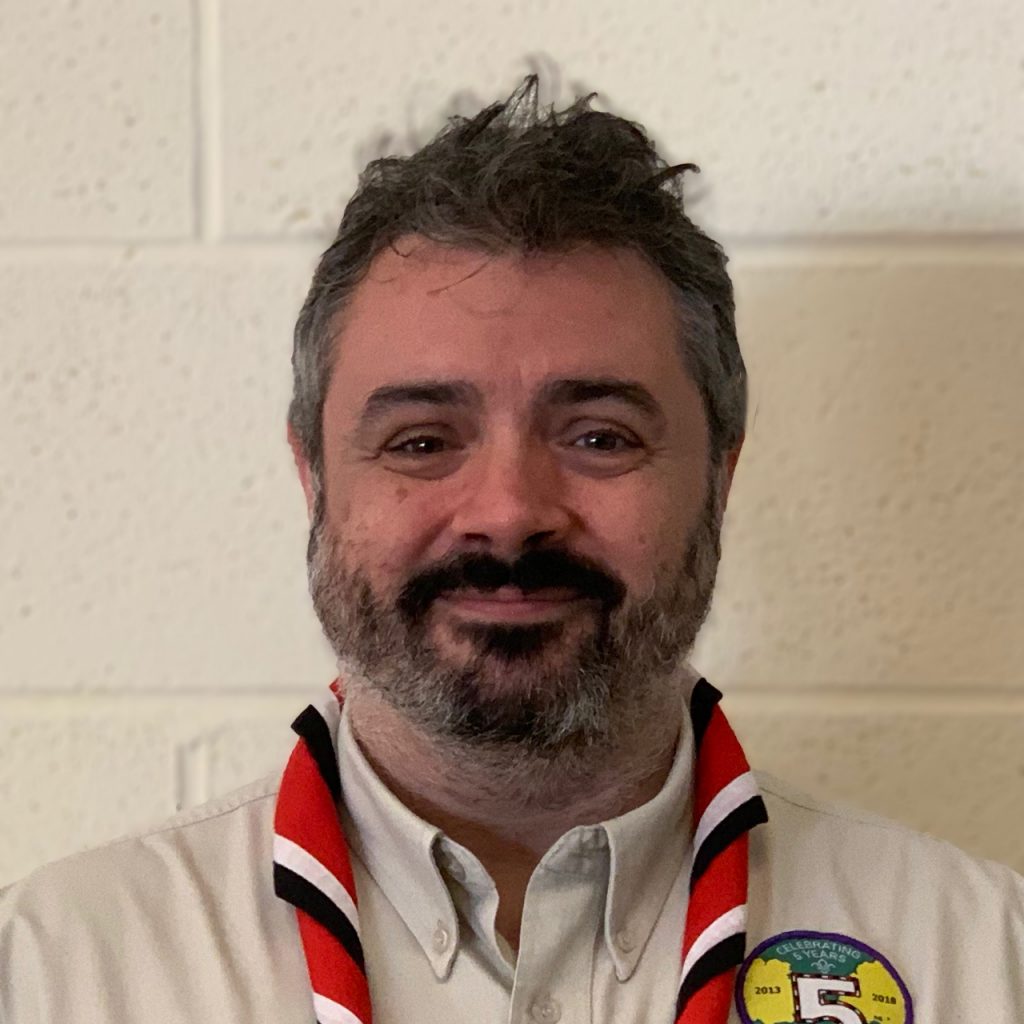 Anthony takes up the mantle of Baloo, our IT systems expert, is also our Assistant Cub Scout Leader.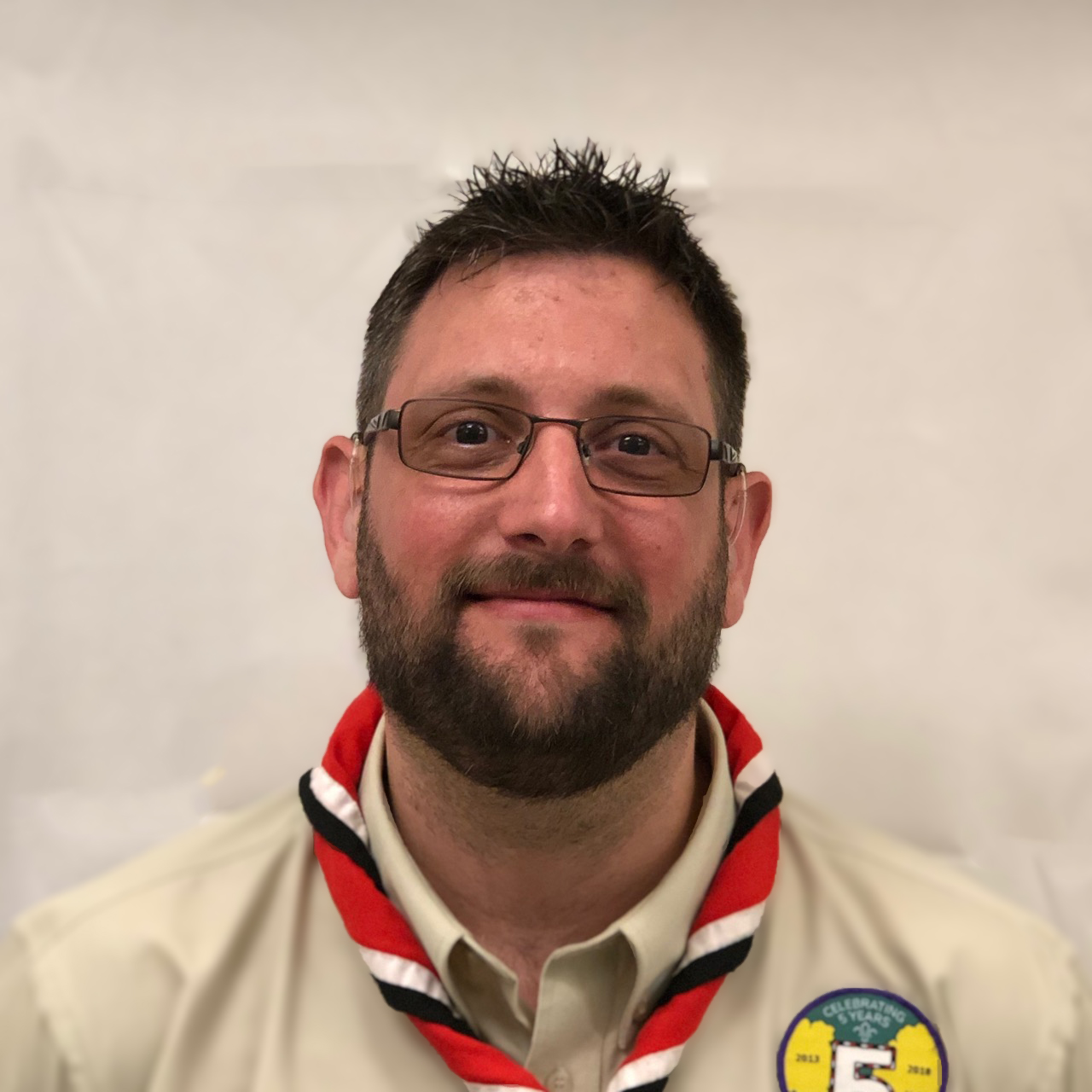 Andrew, more known as Kaa, is our Assistant Cub Scout Leader, helps create and deliver fun and exciting programme
---
Visiting Billesley Community Fire Station in October 2019
We work towards the Chief Scout's Silver award
Cubs complete their challenge awards to earn the top award for the section
We make sure that every Cub is able to try new things and experience exciting events every year. You might be sleeping on a train, or camping under the stars with the rest of the group. All of our Cubs are encouraged to try new things, and while you don't need to b a master mountaineer, you'll have great fun climbing trees, flying dfown zip-wires, and taking part in all sorts of things you might never have done before.
Our main goal is to give each Cub the chance to achieve the Chief Scout's Silver award – the top award for members of the Cub Pack – by helping them earn their challenge awards and six activity badges.
Earning the challenge awards and activity badges
We'll encourage each Cub to try something they wouldn't normally do, whether it's something new that might scare us a little bit, or sewing the seeds of leadership by getting them to help their team. Achieving a Challenge Award is no easy task.
Helping our Cubs to achieve these awards is what we do, and sometimes they won't even know they're learning something new. Whether it's making rope with a machine they've helped to build, or building a bridge out of spaghetti and marshmallows, we're all about helping Cubs through key areas of our programme: outdoors, adventure, teamwork and team leadership, skills and the world we live in.
Additional activity awards
Activitiy badges are also awarded through our programme, but the progress they make and efforts they put in outside of our sessions and events can also help Cubs earn other badges. We always give our young members a platform to show their progress in existing pursuits while encouraging them to try all kinds of new things and form new interests.
We encourage our Cubs and their grown-ups to find out more about the challenge awards and activity badges on the Scouts website.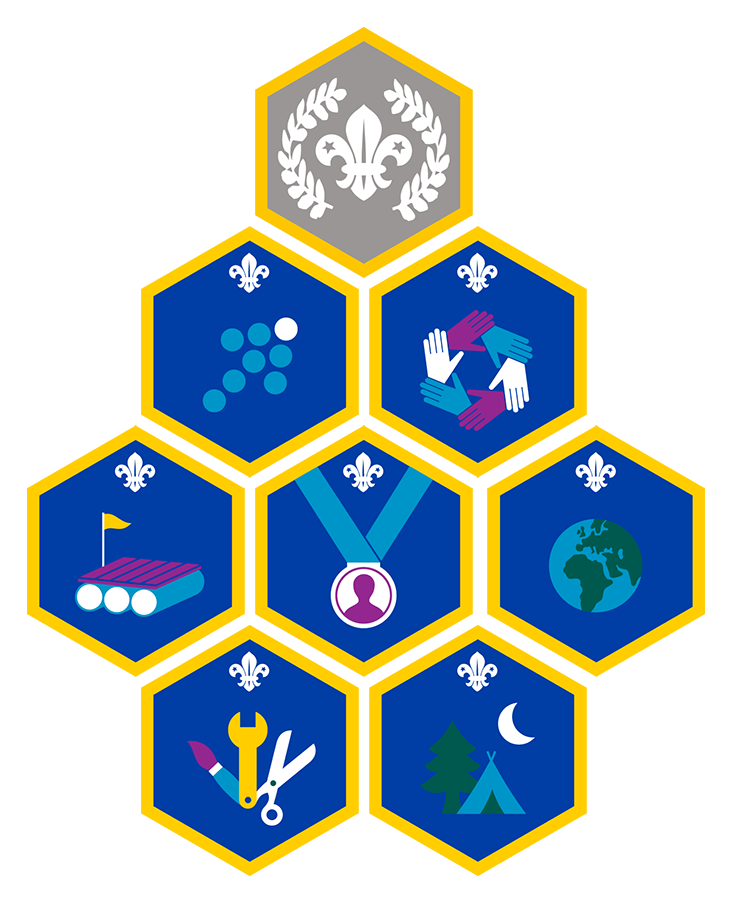 ---
Cubs floating on a raft they built themselves in August 2019
How old can you be as a Cub Scout?
We welcome all young people between 8 and 10½ years of age
When it comes to age, we have a flexible approach to our members' age ranges, within the guidelines issued by Scouts. While the age range is advertised as between 8 and 10½ years of age, we will occasionally welcome young members from the age of 7½ as long as they are ready to join us. We'll be happy to discuss this with you when you sign up.
Similarly, when it comes to deciding on when to move up to Scouts, we are flexible and will take care to make sure the time is right for Cubs to move on. For example, it often makes sense for friendship groups in Cubs to move up to Scouts together, so we can make allowances up to the age of 11 for those that need it.
If your young person is under 8 and wouldn't get the most out of joining Beavers for a few weeks, please don't hesitate get in touch with us, and we can discuss reserving a place for them in the section when they're old enough.
Get more information for grown-ups
including answers to frequently asked questions
---
Climbing trees at Blackwell Court in July 2018
Join Cubs at 325th Birmingham, 1st Billesley
All young people between 8 and 10½ are welcome to join us
If your young person is interested in joining Cubs, we'll help them continue their Scouting journey. We've got one of the most action-packed programmes in the district, and it's worth noting that the majority of our current Scouts and Explorers were once Cubs with us!
Investing in your young person's future together
By joining Scouts, your young person will become part of a worldwide movement, dedicated to helping them develop skills for life while having a fun adventure and making new friends. We're so confident your young person will love Cubs, their first two induction sessions are free of charge. After this, a joining fee is payable, and membership subscriptions become due on a weekly basis.
Sign your young person up for Cubs
with 325th Birmingham, 1st Billesley Scout Group
Alternatively, if you've got any questions, if you'd like to arrange a visit, or if you'd like to speak with a member of the team before you make a decision, you can get in touch with us using any of the methods shown below: