Taking the lead, working together and embracing the future
Giving 14 to 18 year-olds the opportunity to meet new friends and try new experiences, indoors and outdoors
As the final section attached to the Group, the Explorer Scout Unit gives our youth members the chance to lead themselves, develop their own programme and work towards the top awards that Scouting offers, in partnership with unit leaders.
With the opportunity to become Young Leaders, Explorer Scouts also have prospects of being parts of camps and expeditions at home and abroad, and take part in adventurous activities.
Meet Skip
Dr. Lewis Hitchen is our Explorer Scout Unit Leader and Group Scout Leader, helping our Explorer Scouts develop their own programme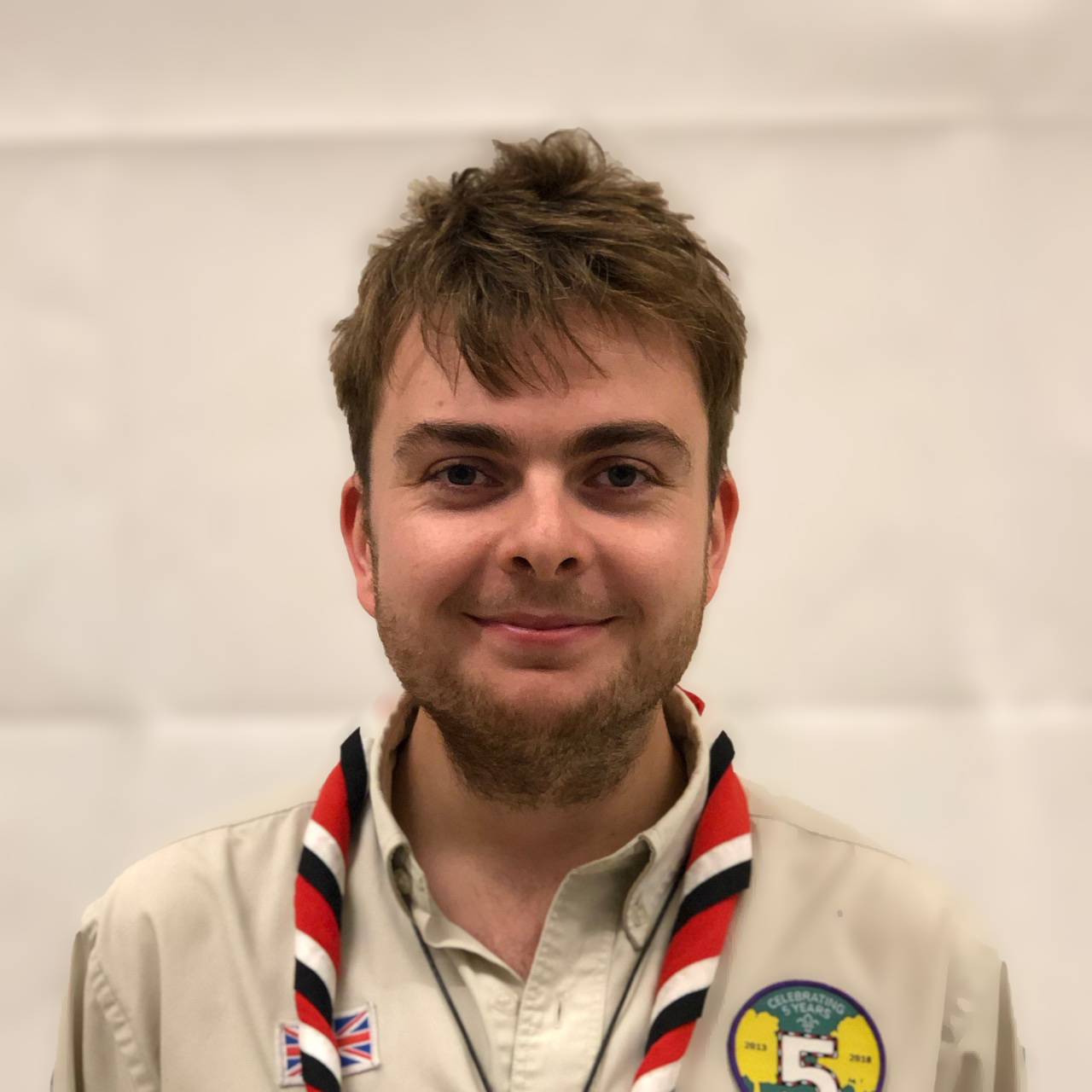 Lewis, one of the county's youngest Group Scout Leaders, has been involved with the group since its inception in 2013, Lewis started the Explorer Scout Unit in 2016 and, with the assistance of Kelly and other leaders, he gives the Explorer Scouts a stable footing and base to help them design and develop their own programme.
He works closely with our Explorer Scout Young Leaders to help them hone their leadership skills working with various sections of the Group, supports them in making a difference to the Group and helping them develop skills and qualities that are desirable to further education establishments and employers alike.
We work towards the Chief Scout's Platinum and Diamond Awards, and the Queen's Scout Award
Explorer Scouts design a programme that helps them achieve Scouting's top awards
During their time in the unit, Explorers create their own programme, to work towards achieving the ultimate goal of the Platinum and Diamond Chief Scout's Awards. As they progress towards leaving Explorers, the work they undertake will give them a solid foundation towards achieving something even greater, should they decide to remain part of Network, the section of Scouting devoted to young adults aged 18-25.
Explorer Scouts can also become Young Leaders, helping other sections of the group they are attached to. In doing so, they will also gain valuable leadership experience and solid youth volunteering experience that will make a difference on their CVs and in applications to further education establishments.
We encourage all members and their grown-ups to find out more about awards available to Explorers on the Scouts website.
Duke of Edinburgh's Awards
In addition to undertaking the challenges and tasks necessary to attain the Chief Scout's and Queen's Scout Awards, Explorer Scouts are able to take part in the Duke of Edinburgh's Award programme, and those Explorers looking to gain their Platinum and Diamond awards can take a huge leap forward if they are taking part in the Duke of Edinburgh's Award programme either as part of activities organised by the Group or through their school or college.
Additional activity and staged badges
Like Scouts in every section before them, Explorer Scouts also have the ability to work towards activity and staged badges. We encourage all youth members to find out more about the activity and staged badges available to Explorers on the Scouts website.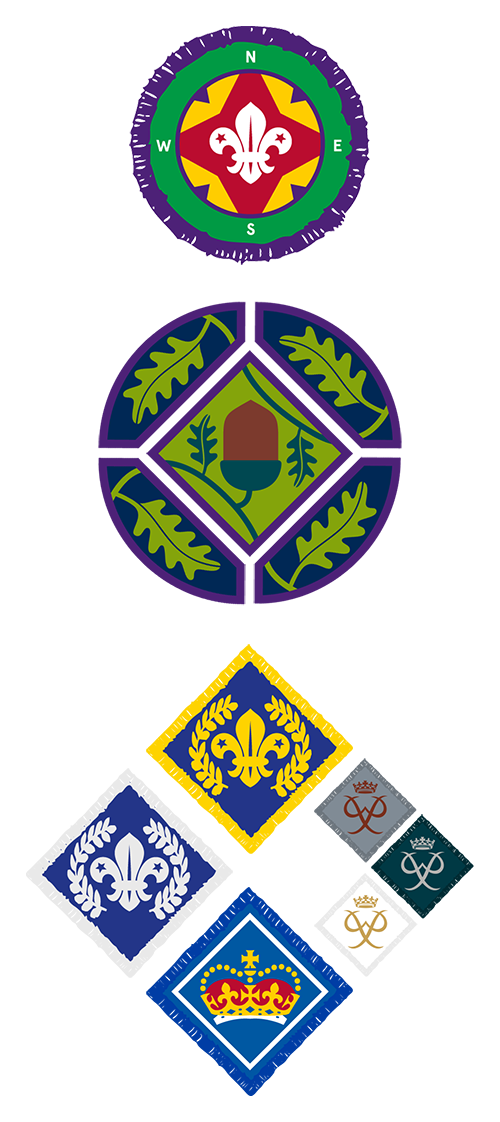 How old can you be as an Explorer Scout?
We welcome all young people between 14 and 18 years of age
When it comes to age, we have a flexible approach to our members' age ranges, within the guidelines issued by Scouts. While the age range is advertised as between 14 and 18 years of age, we welcome members from the age of 13½ as long as they are ready to join us. We'll be happy to discuss this with you when you join.
If your young person is under 13½, get in touch with us and we can discuss reserving a place for them in the unit when they're old enough.
When an Explorer Scout reaches the age of 18, they are no longer part of the Explorer Scout Unit and become a member of Network, though they do have the ability to join us as an adult volunteer at this point. When an Explorer Scout is close to this part of their journey, we'll offer them advice on their next steps.
Get more information for grown-ups
including answers to frequently asked questions
Join the Shire Explorer Scout Unit at 325th Birmingham, 1st Billesley
All young people between 14 and 8 years of age are welcome to join us
Joining Explorers with us is a great way to give your young person the final push on their young person's Scouting journey. We've got a great track record of keeping young people interested - some of our current Explorer Scouts started their journey with us as Cubs!
Investing in your young person's future together
By joining Scouts, your young person will become part of a worldwide movement, dedicated to helping them develop skills for life while having a fun adventure and making new friends. We're so confident your young person will love Explorers, their first two induction sessions are free of charge. After this, a joining fee is payable, and membership subscriptions become due on a weekly basis.
Sign your young person up for Explorers
with 325th Birmingham, 1st Billesley Scout Group
Alternatively, if you've got any questions, if you'd like to arrange a visit, or if you'd like to speak with a member of the team before you make a decision, you can get in touch with us using any of the methods shown below: