Action, adventure, life skills, and fun
Helping 10½ to 14 year-olds have amazing adventures and begin to discover the world on their own
Scouts is where the fun and adventure really begins. Being part of the Troop means getting a head start towards become independent, learning to make the most of what you have, where you are, who you want to become and the things you believe in and want to stand up for.
We'll help you make a difference, show you that the things you do can effect change, and teach and help you further develop valuable life skills that will stay with you forever. We'll help you take part in things you ordinarily wouldn't have thought about. And if that all sounds like fun, it's because it is!
Meet Q and Sparks
Kelly and Pete lead our Scout Section, and develop and deliver their incredible programme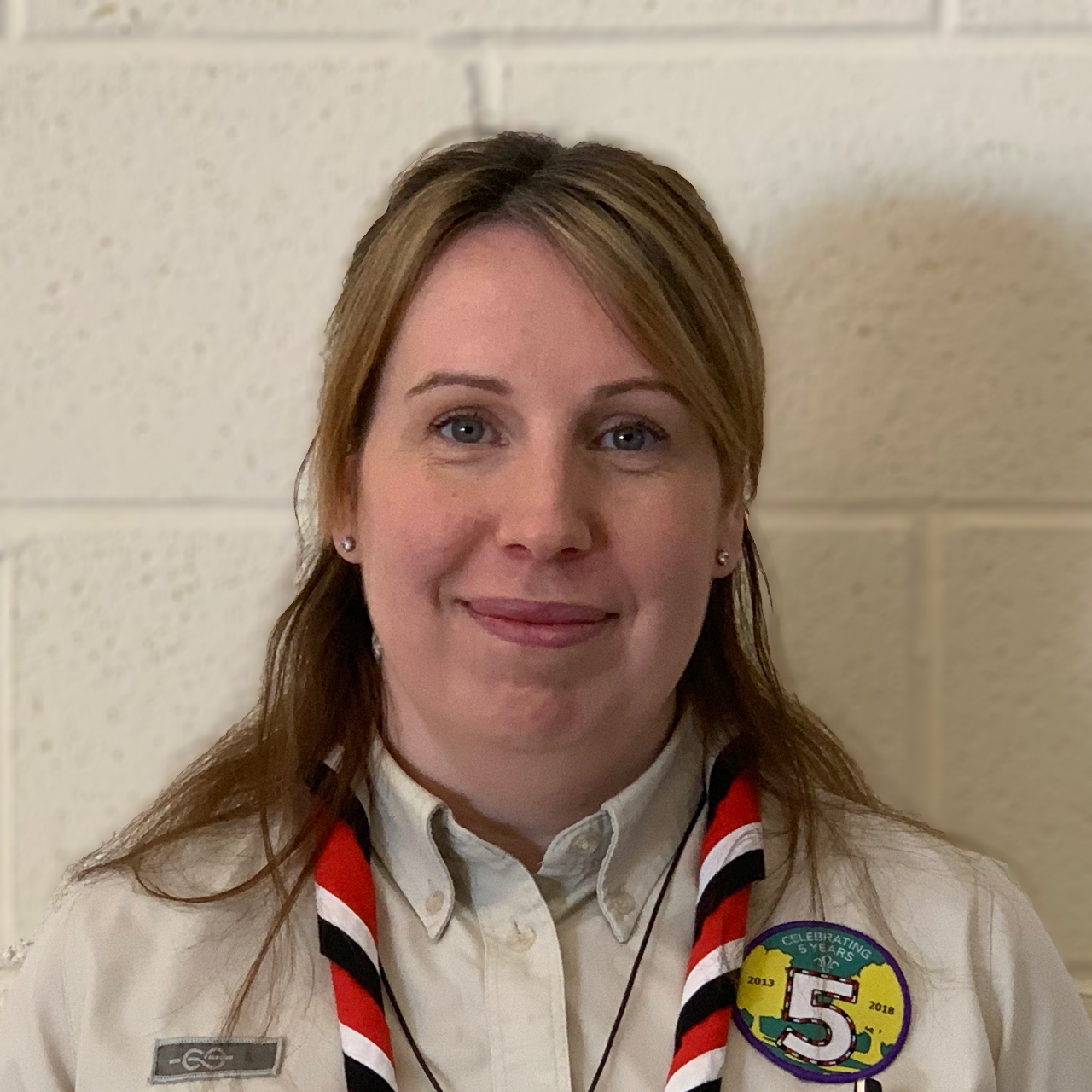 Q is for Quartermaster (just like in the James Bond novels and films) and is just one of Kelly's many roles in the Scout Group. While she doesn't have access to invisible cars or jetpacks, she does know how to pilot a narrowboat. Having been part of the group since its formation in 2013, Kelly is also the Assistant Group Scout Leader.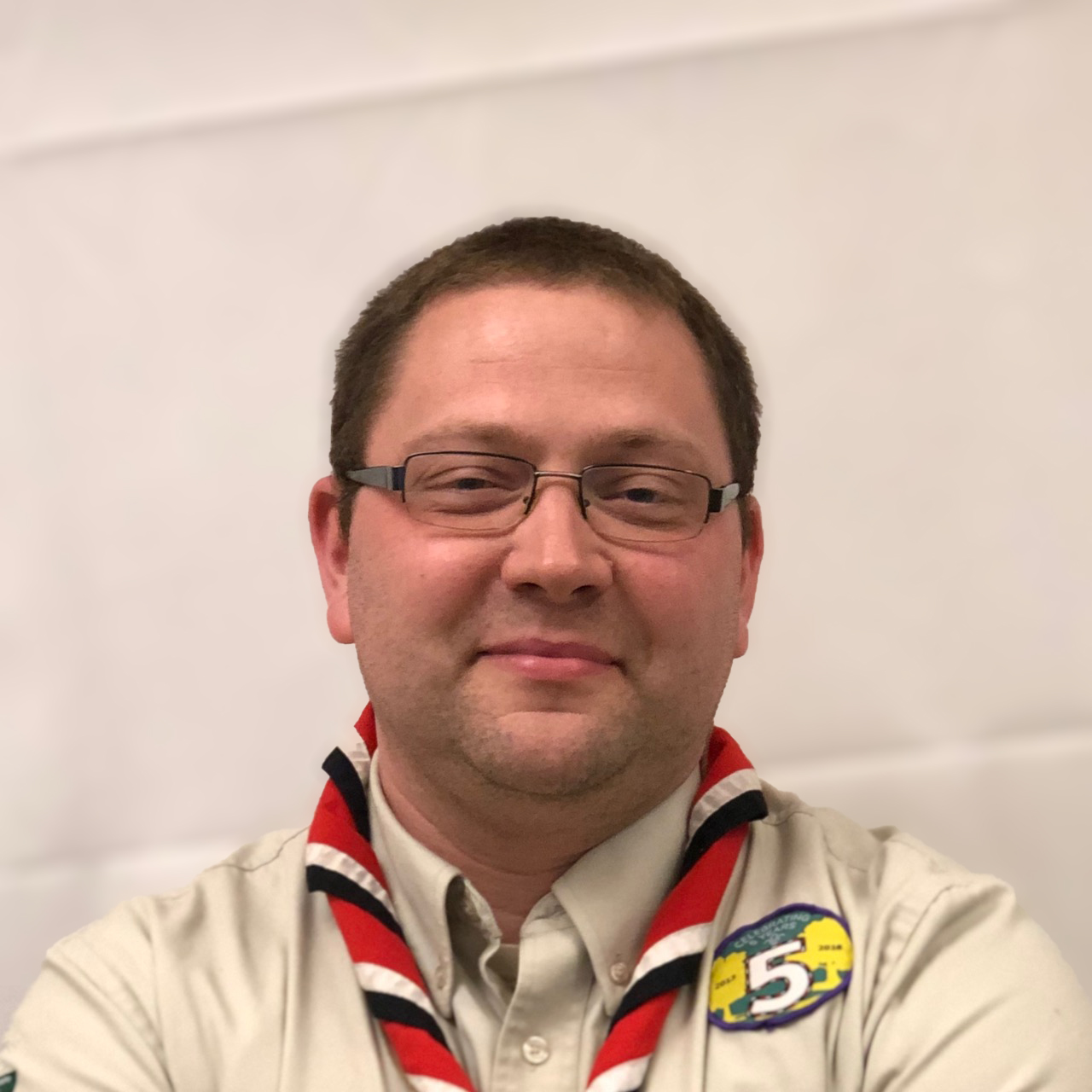 Better known as Sparks to the Scouts at 1st Billesley, Pete has also been with the group since its inception. A keen outdoorsman, he is as handy with an axe as he is with a saw, spanner, screwdriver and even a bow and arrow, as he holds a permit for leading archery sessions as part of Scouts adventurous activities.
We work towards the Chief Scout's Gold award
Scouts complete their challenge awards to earn the top award for the section
As young people move into Scouts, we start to build on the resilience and integrity, pushing them and helping them to make the most of the things they have, the opportunities available to them, while encouraging them to become more independent.
We ensure that they try new things whenever possible and wherever they may be, and through giving them the chance to try things they wouldn't ordinarily have the chance to do at home or school, they even choose parts of their programme to help them complete the challenges available to them.
Earning the challenge awards and activity badges
Scouts work towards challenge awards at a pace that suits them, but - much like every other section - we always ensure that we provide a balanced programme focused around adventure, skills, creativity, outdoors, teamwork and leadership.
With the help of the section leaders and adult volunteers, the Personal and Expedition challenges are where the Scouts really step outside of their comfort zones and grow, as they create and execute a plan they devise largely on their own. It's a huge achievement to gain a Challenge Award in any section, but the Personal and Expedition ones are really something to celebrate.
Additional activity awards
As we work on the challenge badges, many Scouts will also achieve activity awards, and we recognise the progress and efforts they put in outside of the sessions and events that we run. Many of the badges available to Scouts give our young members a platform to show their progress in existing pursuits while encouraging them to try all kinds of new things and form new interests.
We always encourage all Scouts and their grown-ups to find out more about the challenge awards and activity badges available to Scouts.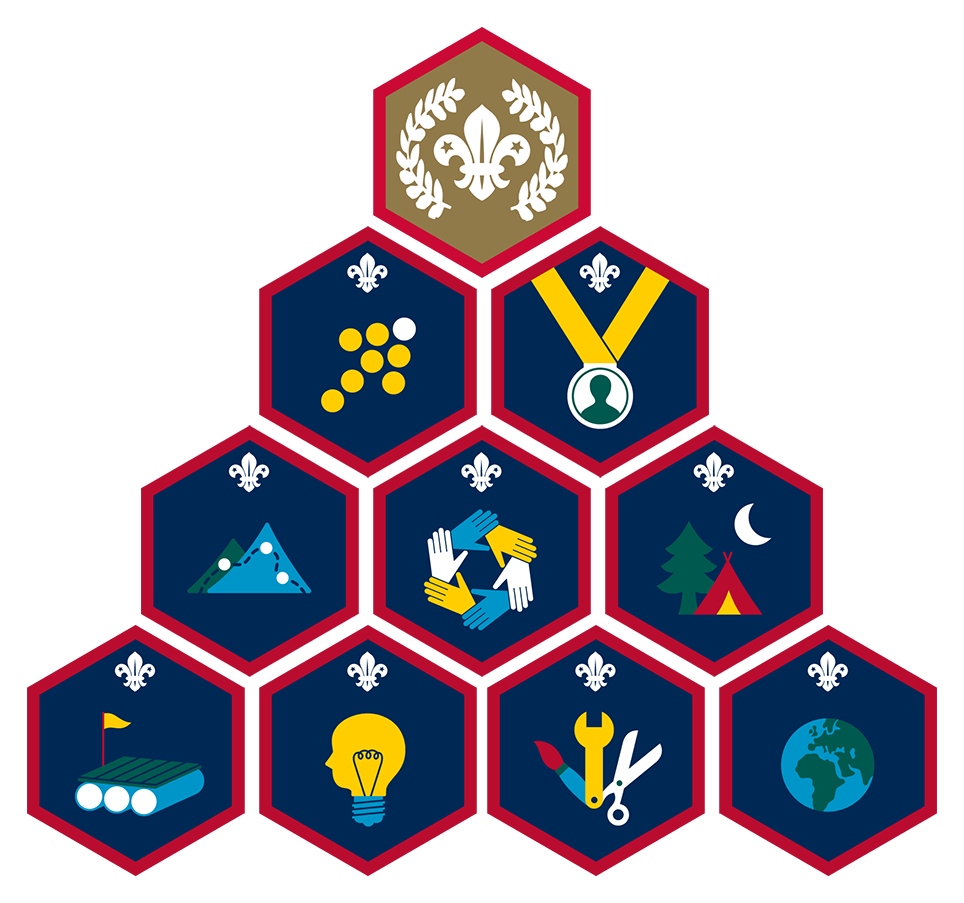 How old can you be as a Scout?
We welcome all young people between 10½ and 14 years of age
As with all other sections in our group, we have a flexible approach to our members' age ranges, in line with guidelines issued by Scouts. While the age range is advertised as between 10½ and 14 years of age, we welcome young members from the age of 10 as long as they are ready to join us. We'll be happy to discuss this with you when you join.
Towards the end of Scouts journey in the troop, we're also flexible when deciding on when it's time to move up to Explorers or even start as an Explorer Scout Young Leader. More so than in any other section, it makes sense for Scouts within friendship groups to move up to Explorers together, so we can make allowances up to the age of 14½ for those that need it.
If your young person is under 10 and doesn't want to join our Cubs section, get in touch with us and we can discuss reserving a place for them in Scouts for when they're old enough.
Get more information for grown-ups
including answers to frequently asked questions
Join Scouts at 325th Birmingham, 1st Billesley
All young people between 10½ and 14 years of age are welcome to join us
Scouts offers an amazing adventure for all young people, and we've got a great track record of keeping them interested - many of our current Scouts and Explorers started their journey with us as Beavers or Cubs!
Investing in your young person's future together
By joining Scouts, your young person will become part of a worldwide movement, dedicated to helping them develop skills for life while having a fun adventure and making new friends. We're so confident your young person will love Scouts, their first two induction sessions are free of charge. After this, a joining fee is payable, and membership subscriptions become due on a weekly basis.
Sign your young person up for Scouts
with 325th Birmingham, 1st Billesley Scout Group
Alternatively, if you've got any questions, if you'd like to arrange a visit, or if you'd like to speak with a member of the team before you make a decision, you can get in touch with us using any of the methods shown below: